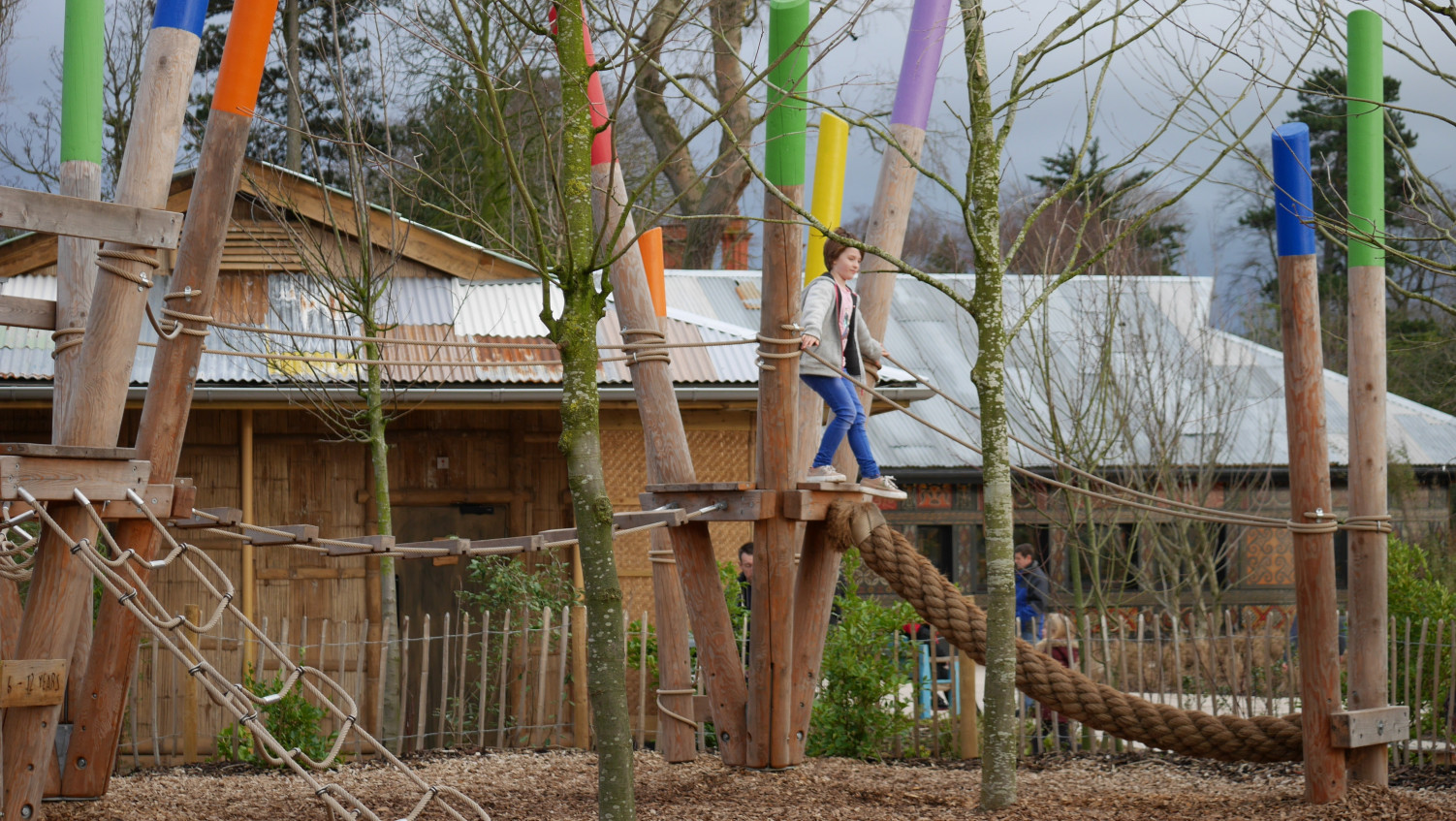 Chester Zoo Islands Play Area
Chester, England
Selected Case Study
Case Studies
Chester Zoo is one of the biggest and most popular zoos in the UK, with over 12,000 animals and 125 acres of award winning zoological gardens. With 1.6 million visitors annually, Chester Zoo continually update their offering to keep it fresh, ensuring visitors return year after year.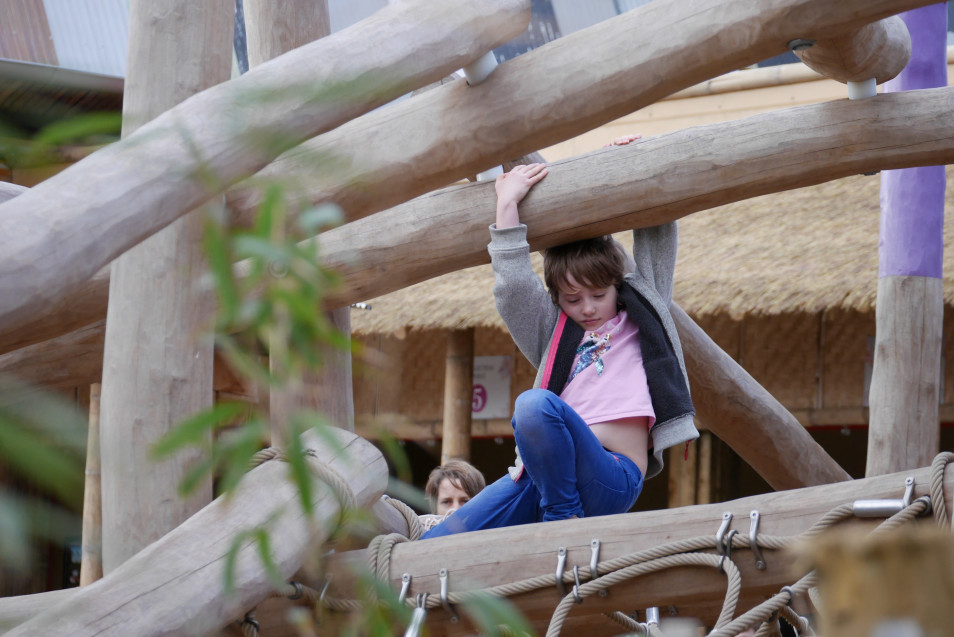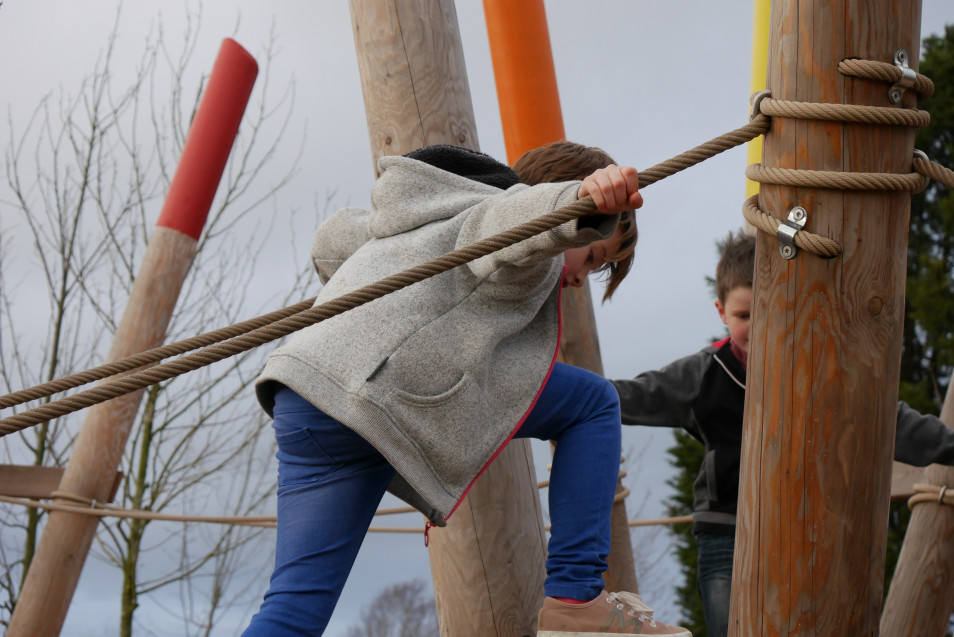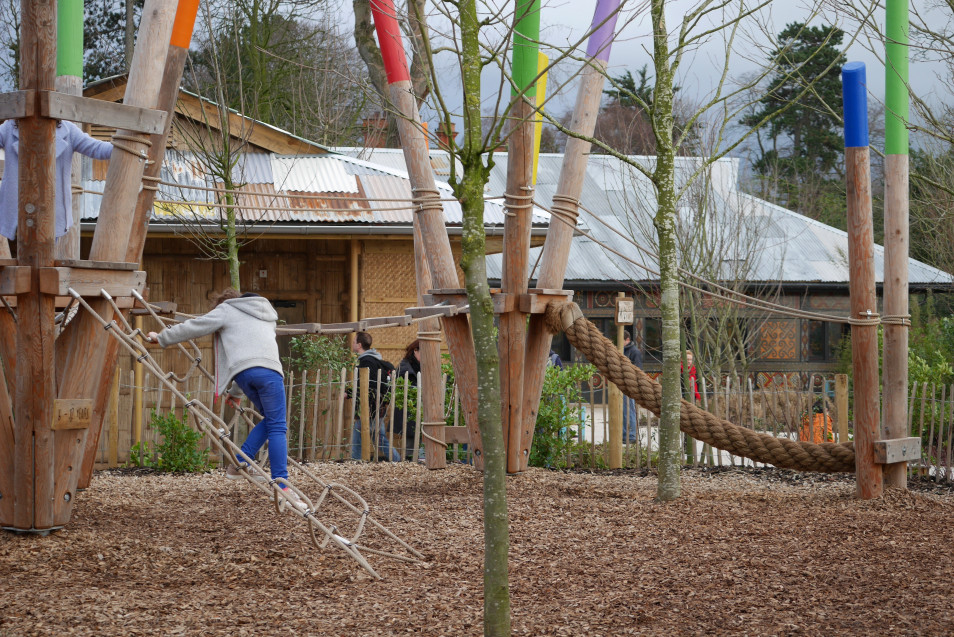 As part of their Islands area, which features the amazing tropical environments of six South Eastern Asian Islands, Chester Zoo wanted to boost the play value, supporting exploration of the area for younger visitors. The carefully chosen selection of play equipment and the positioning of these creates hiding places and vantage points to enhance interaction with the space.
A large Climbing Structure is the key play feature, which can accommodate many children at any one time. This is perfect for providing challenging fun for a children across a wide age range, who can find the ideal level of risk for them. A Cradle Next swing can be used by all, from toddlers to teenagers as it can give the passengers a variety of play experiences, from a gentle swing to a high energy, thrilling ride. Other equipment includes platforms, climbing nets, wobbly bridge and rope crossing, designed in an exciting configuration. Carefully selected planting supports the play offering, creating nooks and dens as well as adding significantly to the aesthetics of the space.
Play is obviously a key feature of the offering at Chester Zoo, but this new play area gives younger children the opportunity to enjoy themselves in a different way, in a different location, clambering over the hefty timbers in the Climbing Structure to find a perfect perching point, whist their parents and carers relax in the nearby Street Kitchen.