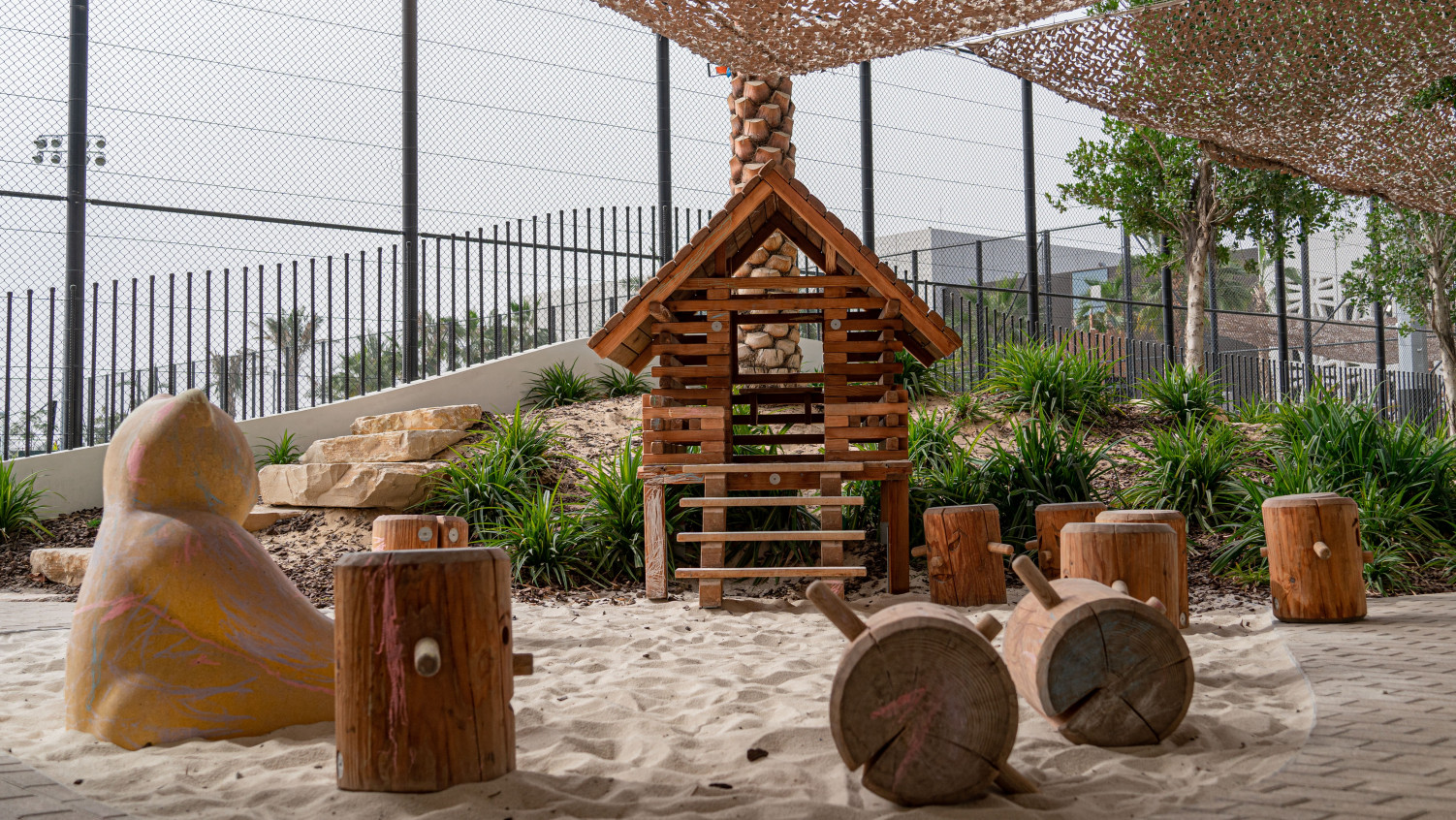 Royal Guildford School Dubai Playground
Dubai, United Arab Emirates
Selected Case Study
Case Studies
Having previously worked in collaboration with Desert Ink, one of Dubai's biggest Landscape Architecture firms, we were introduced to the client at the Royal Guildford School to offer specialist play design services for the new school campus in Dubai. A truly inspiring project which includes natural play opportunities throughout the outside spaces.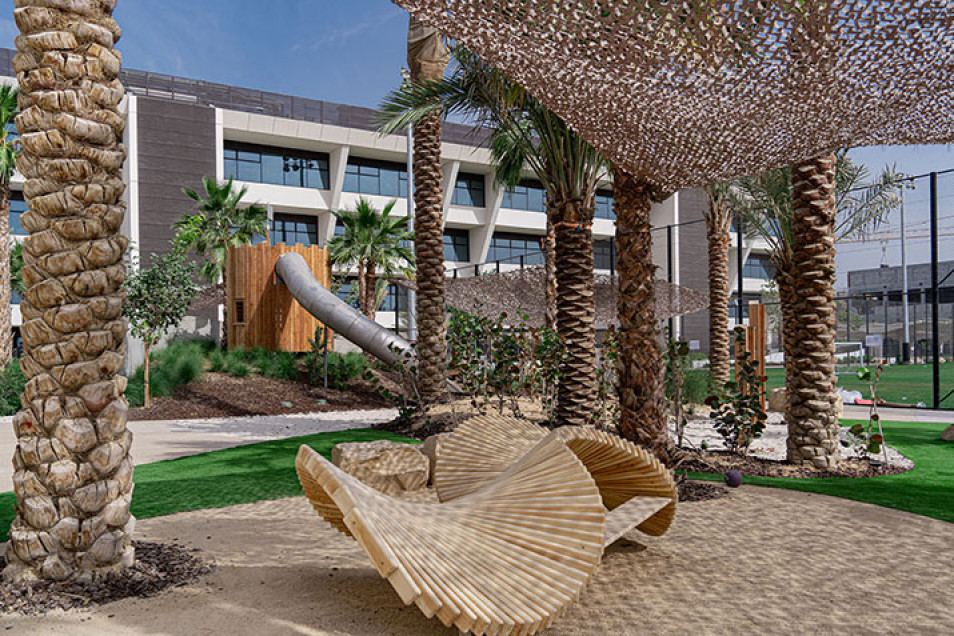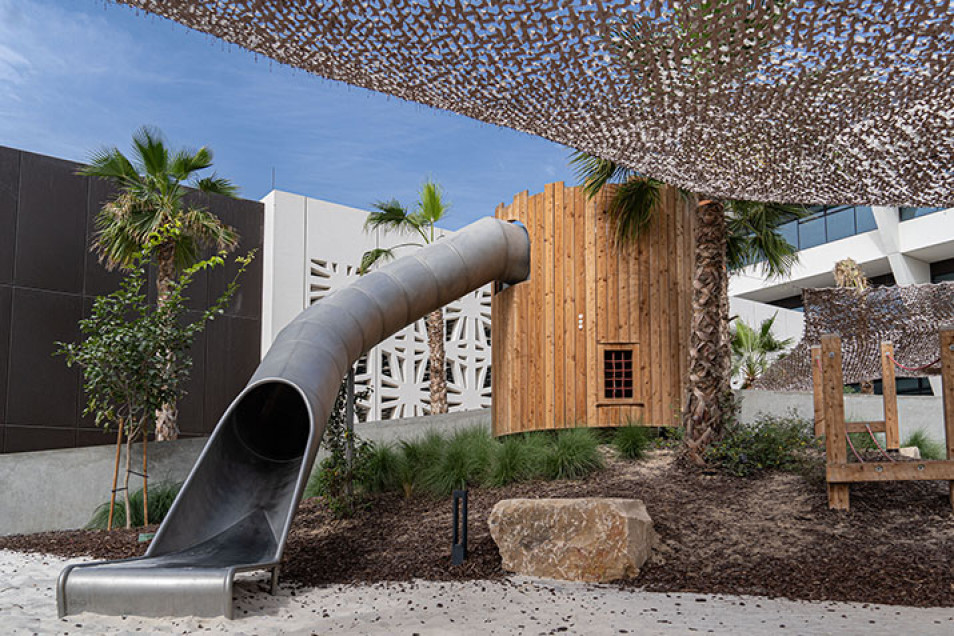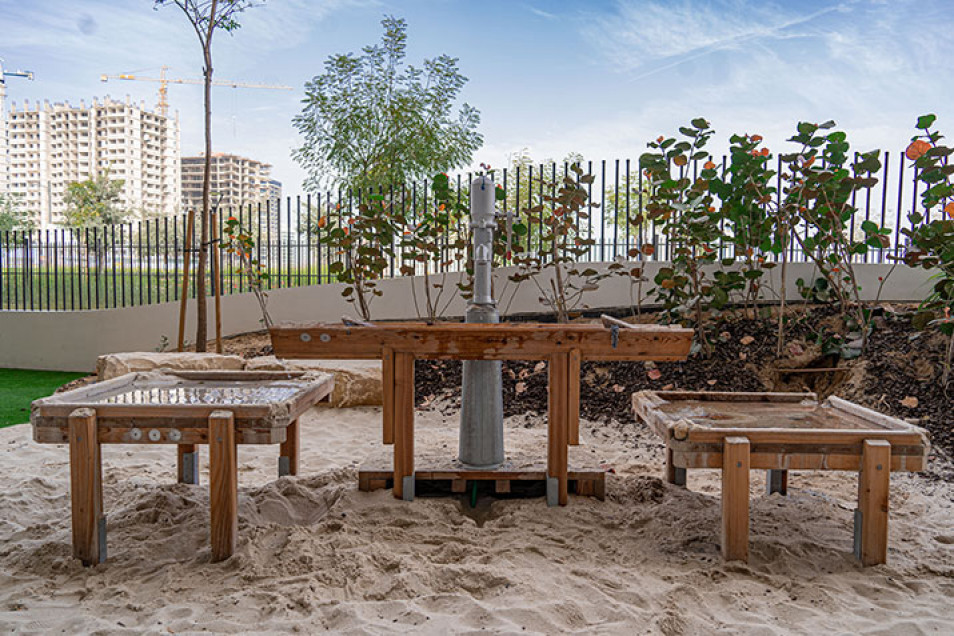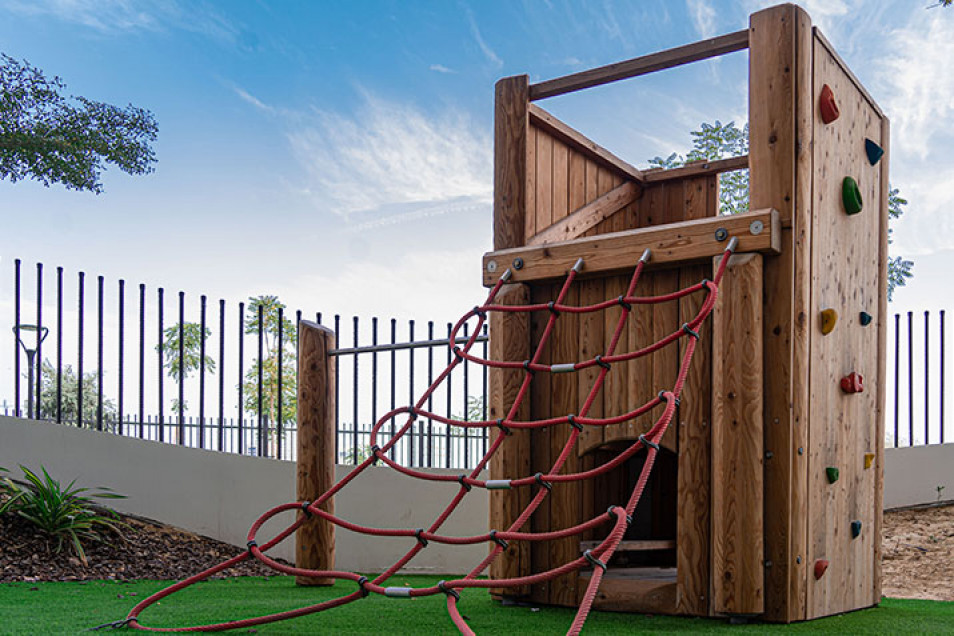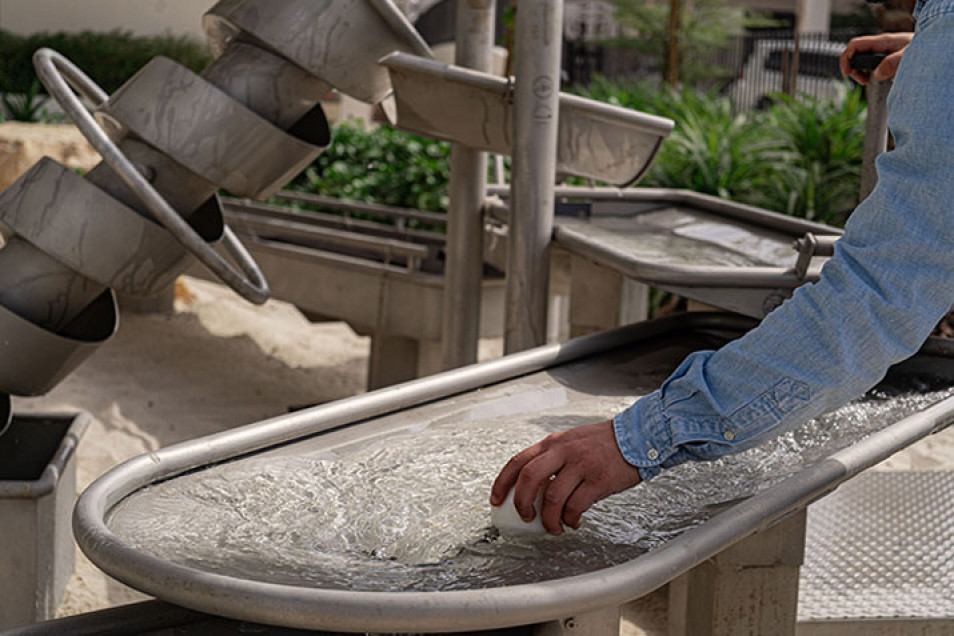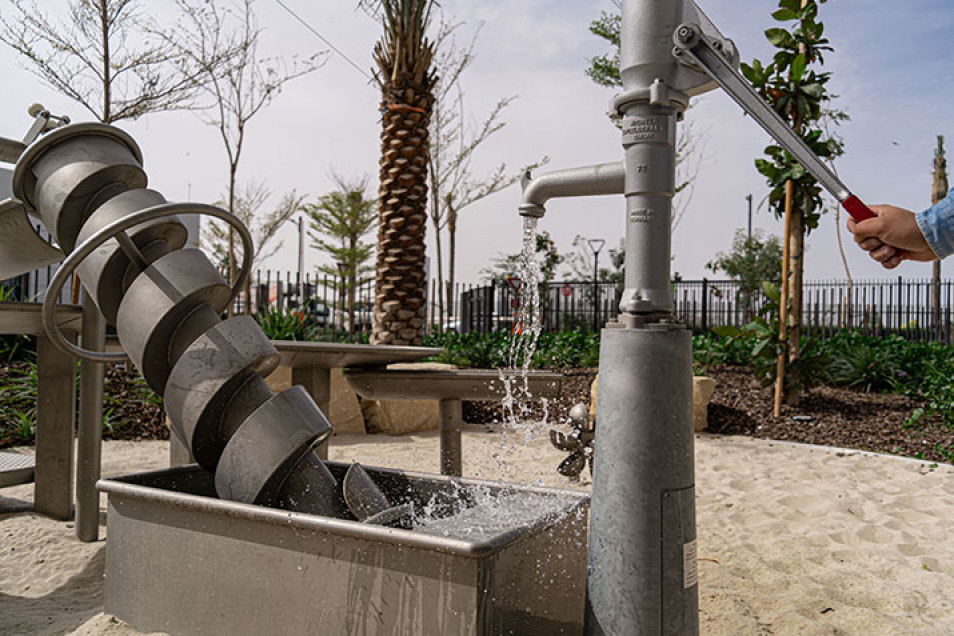 Opened in 2021, Royal Guildford School Dubai has been built to inspirit the Royal Guildford School, one of the most respected schools in the UK, which has excelled for over 500 years. The client wished to replicate the same high standards at RGS in Dubai and, in order to do this, focused their efforts on creating a campus that is far more than just classrooms. Their drive was to create a school that inspired the future through high-quality educational design and sustainability.
Directly working with the client, main contractor, Desert Leisure, and collaborating with the Desert Ink Landscape team, Timberplay designed, supplied and installed five different play areas to target different school years, up to the age of 11. Each site is designed with risk and challenge in mind to ensure there are development opportunities as the children grow older and become more confident with play and their physical ability.
The Nursery area includes several pieces for younger children to explore, such as playhouses and tunnels; accompanying these are creative play elements such as drawing boards and a drawing table.
The Reception, Year 1 and Year 2 areas begin to challenge children further physically with tower and hut combinations, with bridges, rope nets, slides and climbing walls offering exploratory chances for students to socially challenge themselves alongside their peers. Alongside the physical play, these spaces also introduce children to sensory experiences, allowing students to play with sound through wind pipes and conferences, and sight through distorting mirrors. Water play spaces, including Playground Pumps and channels, are provided for all areas, creating playful places for children to learn about water flow. Finally, the Junior area incorporates much more significant structures, including Climbing Structure 07 and a Castle Tower with a large tunnel slide for children to test their limits. A see-saw and playful seating allow the older children to gather and socialise.
On-site, Timberplay worked with the main contractor, Desert Leisure, to provide specialist installation support over a month-long period. This included the team helping the contractor set out the site, prepare and install foundations and install the playground equipment. The Timberplay installation team provided invaluable experience in European Safety standards EN1166/EN1167 to the contractor to ensure that the play areas were compliant.
A testament to the great work of Desert Ink's team, the landscape throughout the school allows for playful routes and natural play experiences, from the wealth of trees to the use of sand as a safety surfacing element for children to explore.