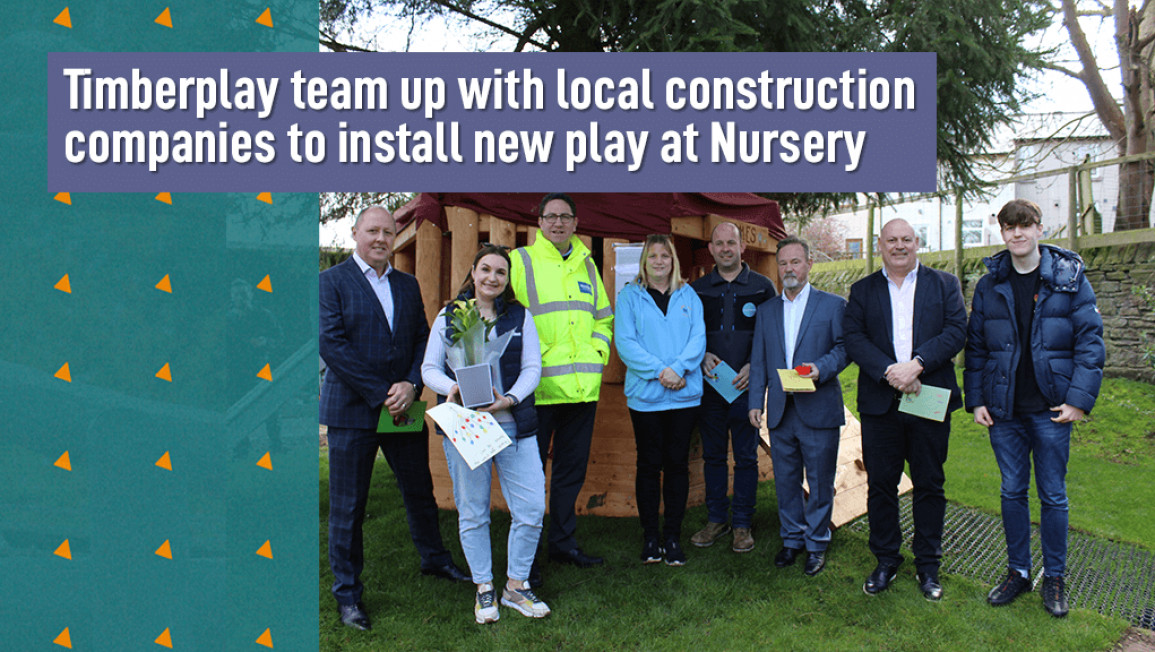 Bolehill Nursery
03 Apr 2023
Selected News Story
News
Timberplay are delighted to have teamed up with a range of local construction companies to inspire a fantastic new playground at Bolehill Nursery in memory of a boy who attended the nursery.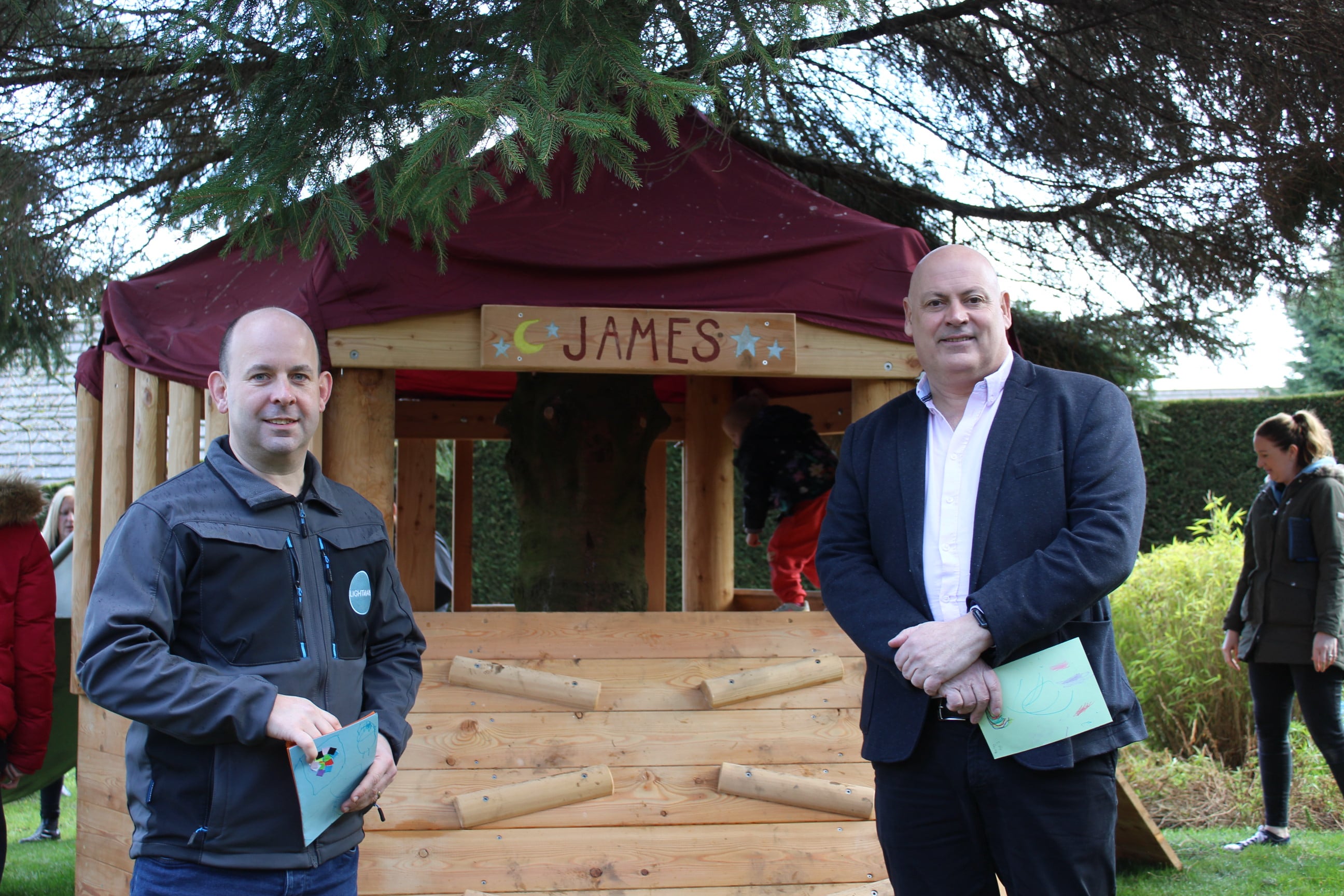 Members of the Timberplay team, from office to installation staff, were involved in digging out the ground so that foundations could be put in place for the brilliant play structure to be installed. The structure is built around a large tree, and consists of two climbing walls to get onto the platform, as well as a ladder. There are two different styles of wall, one with a rope to assist children climbing up, and another with wooden climbing grips. A Large stainless-steel slide has also been installed allowing children to exit the structure in style!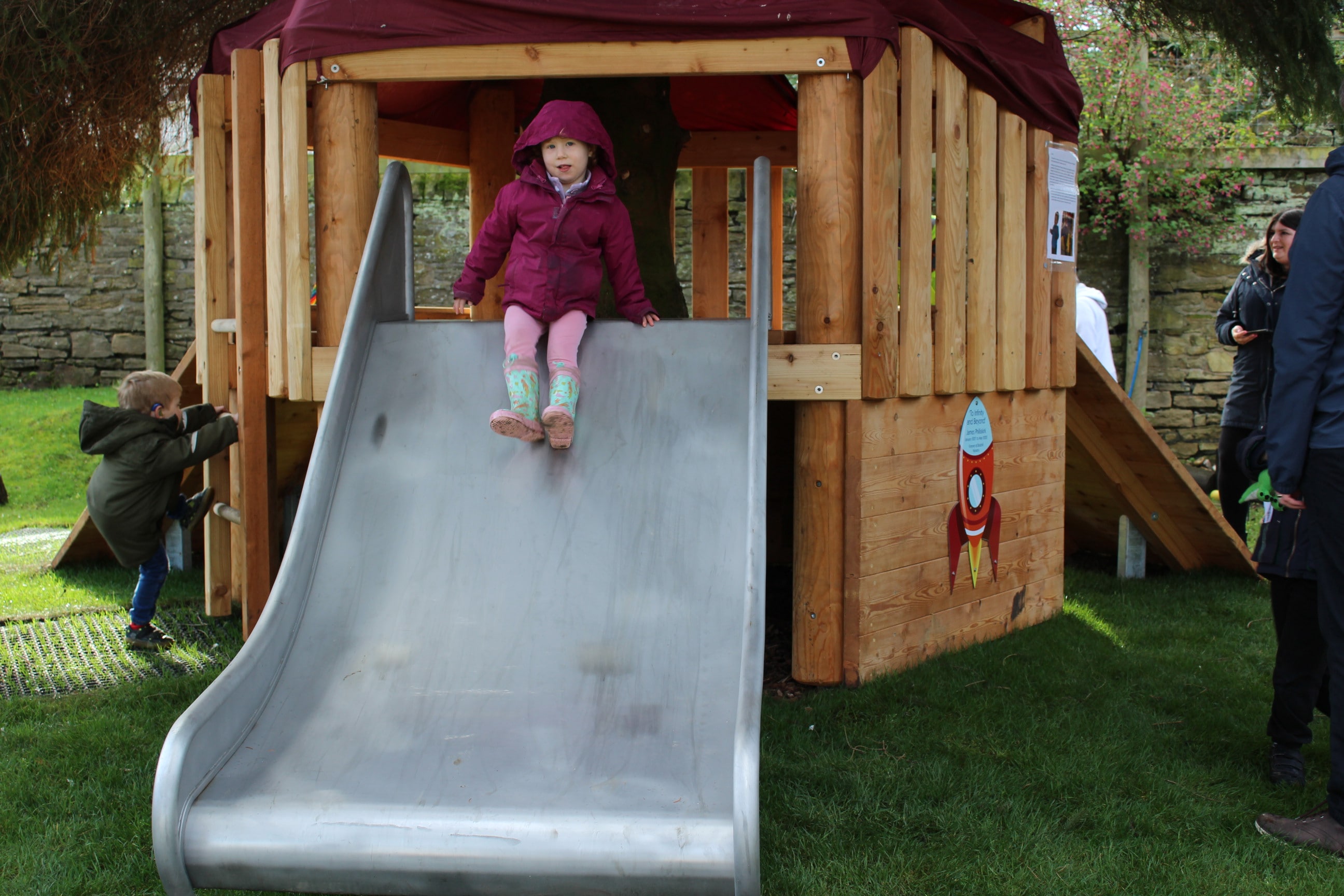 We are pleased to have collaborated with Henry Boot construction again to install a play platform and sandpit to provide the children with high quality equipment for outdoor learning. A plaque with James name on was added to the play structure to ensure his memory lives on.
The opening of the play area was completed with the cutting of a ribbon which commenced the moment the children could go and play on the equipment they had seen being built for several months, waiting eagerly to play.
Nicola Moore, Manager at Bolehill Nursery, said: "After a plea to our parents for help to refresh our garden area, Henry Boot, Timberplay and the rest of the team have built a climbing frame in memory of James. Henry Boot has been so supportive, previously providing hard hats, yellow jackets, gloves and tools for the children to play with. As a charity ourselves, we are overwhelmed by the support they have given us and we want to say a very big thank you to the whole team for all they have done for our children and in memory of James who will forever be at Bolehill Nursery."
James was a busy and boisterous little boy who was always on the go. James would have loved this garden, and we are very thankful for the support the nursery staff have provided us, as well as gratitude to the companies who have made this vision a reality. It brings us happiness that his legacy lives on, and that other children will enjoy this space for many years to come. - James' parents
Tony Shaw, Managing Director said: "As a South Yorkshire business, we are always looking for new ways to give back to the local communities in which we work. The Bolehill Nursery opportunity was one that popped up and meant a lot to members of our team, so we were delighted to help coordinate the project. We couldn't have managed it without the help of our trusted local partners though. It really was a real team effort from everyone involved and I'm sure the children will get many years enjoyment out of the new play installation."
Paul Collings, Managing Director of Timberplay & Lightmain, said: "I am immensely proud of our team for their dedication and hard work in installing the play hut at the Bolehill Nursery. Doing work within our local community is so important to Timberplay & Lightmain, as we strive to create better spaces for all. It is heart-warming to know that this play hut will not only provide countless hours of joy for the children, but also serve as a touching tribute to James, who will forever be a part of this community."