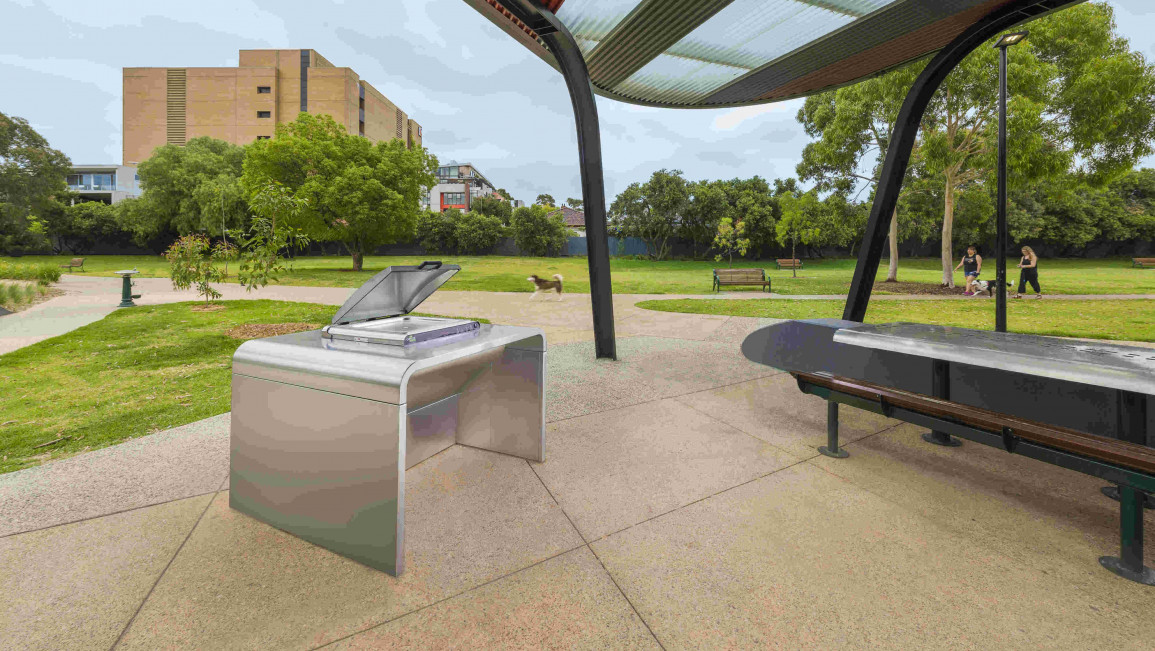 Electric public BBQ's can facilitate safer and sustainable cooking opportunities in National Parks
30 Mar 2022
Selected News Story
News
Why should disposable BBQs be banned?
There are many reasons that bans on disposable BBQs are being called for, from their fire risk to the environmental concerns of their usage.
Disposable Barbecues are made from aluminium material which is usually not recyclable therefore creating heaps of landfill waste. In order to cook the BBQs normally hold charcoal, the majority of charcoal is not sourced sustainably and can lead to deforestation. The packaging that they use also contains single-use plastics which again cannot be sustainably recycled or sourced.
It is reported that in just one weekend last summer rangers from the New Forest national park had to work with the fire services to extinguish more than 60 unsafe barbecues, with some of those being left unattended. In the aftermath of this, major supermarkets and local shops near to national parks have already began removing them from shelves.
What are electric public barbecues?
Public electric barbecues are a type of commercial barbecue that are sustainable alternative to offer safe cooking facilities for visitors to national parks and other attractions. Because energy is supplied by an electric source their is no flame - virtually eliminating any wildfire/fire risk. They are specifically designed for public use and make the cooking process easy for all whether they are a BBQ expert or a beginner. Commercial barbecues are perfect for outdoor cooking for public use and allow users to cook their own food in large quantities, without the hassle of burning grass, littering of BBQs, smoke and open fire.
Is there a tried and tested public barbecue?
Australian manufacturer, Christies Barbecues are world-renowned public barbecue creators that have tried and tested products across the world from Sydney Harbour to Bournemouth Beach. They have recently launched here in the UK and look to create social spaces that are sustainable, aid green recovery and promote healthy eating.
Their BBQs are designed to make the process as easy as possible for the owner and users. A single use button switches the BBQ on and starts the process of heating the plate to its optimum temperature for cooking, after the necessary time the heat switches off and the barbecue starts its own sanitation cycle to ensure safety.
ENVIRONMENTALLY SUSTAINABLE
---
Christies Barbecues monetary grills determine a reliable and clean alternative to open flame barbecues in joint public scopes.
They offer an environmentally tenable answer that removes the tangible hazards of fire, fume, pollution and waste from disposable BBQs. Devised for security, they ower the risk of harm from flames and coals to the individual and the environment.
CONVENIENT TO USE
---
Established barbecue amenities remove the need to transport household barbecues or buy disposable grills and gas. Specifically produced for communal public use, operating the grills is extremely easy.

A clear push-button starts the grilling phase, and the barbecue switches off instinctively after a pre set period. Press the knob, cook and leave.
EASY TO MAINTAIN
---
Public BBQs are engineered for high-use in harsh outdoor environments. They are highly-durable, economical, and simple to clean and service.
With established shared barbecues, you can easily monitor and control cooking, cleansing, and maintenance requirements. Preserve services while providing cautious, clean and functioning cooking equipments.
COMMUNITY ACTIVITY
---
Outdoor spaces offer many physical and mental health benefits for users. Community barbecues encourage the public to take part in healthy lifestyles. They bring people of all ages and abilities together and create a sense of community connection and wellbeing.
Public barbecues are proven to promote community engagement, social cohesion, and physical and mental health. They provide many lifestyle benefits, particularly in high-density urban and busy tourist areas.
Cooking and sharing food is common to all cultures. Communal barbecue facilities bring people of all abilities, ages, socio-economic,About and ethnic backgrounds together and encourage community cohesion.
Public barbecues provide a sense of place, activates public open spaces, and improves the recreation experience for those who visit, play, and relax in shared outdoor spaces.