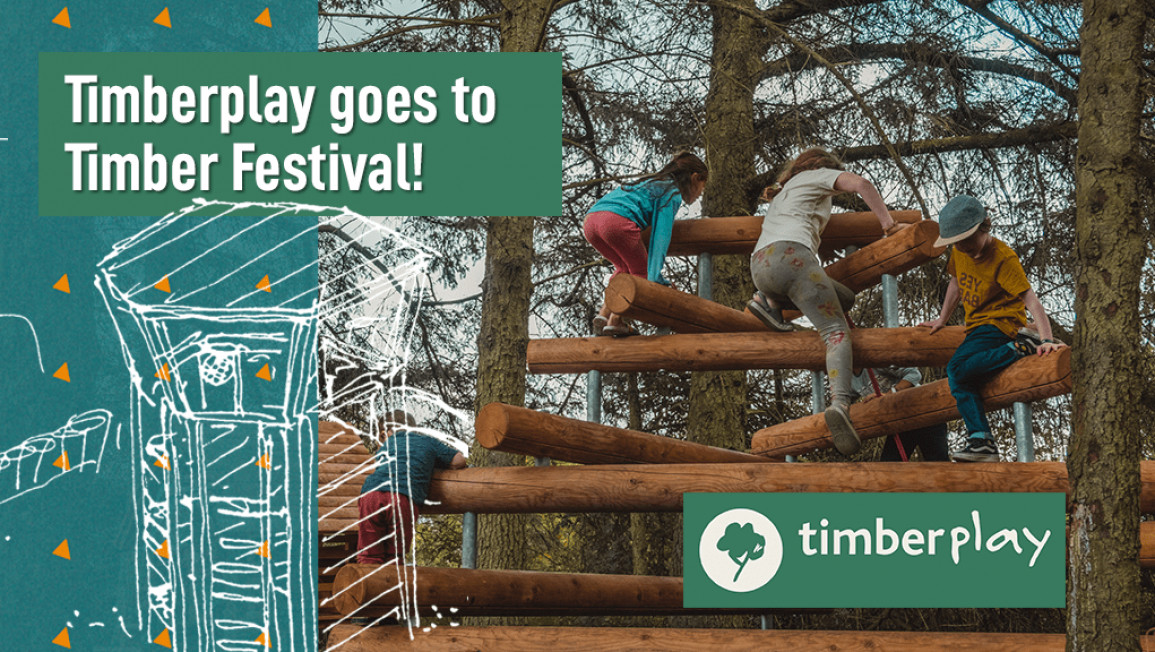 Timberplay goes to Timber festival!
12 May 2023
Selected News Story
News
We are delighted to be joining festival goers under the trees in the National Forest, for Timber Festival this year. Timber is a three day festival where you're invited to fall under nature's spell, unplug, and be restored by three days of music, art and ideas.
What is Timber?
A festival with connection to nature at its heart, Timber is a unique experience that leaves you restored by nature, and full of optimism for the future. While big topics like sustainability, climate justice and biodiversity are discussed, there is a sense of hope and empowerment, joy and optimism. It truly is a wonderful festival where nature is front and centre, and those who walk among the trees are encouraged to rethink their relationship with nature in playful and bold ways.
We will be installing one of our play structures for children (and adults!) to climb, explore and play on, during the festival. Set under a woodland canopy with the hum of music seeping through the trees from the legendary field notes stage, our play equipment has become a well-loved feature at Timber.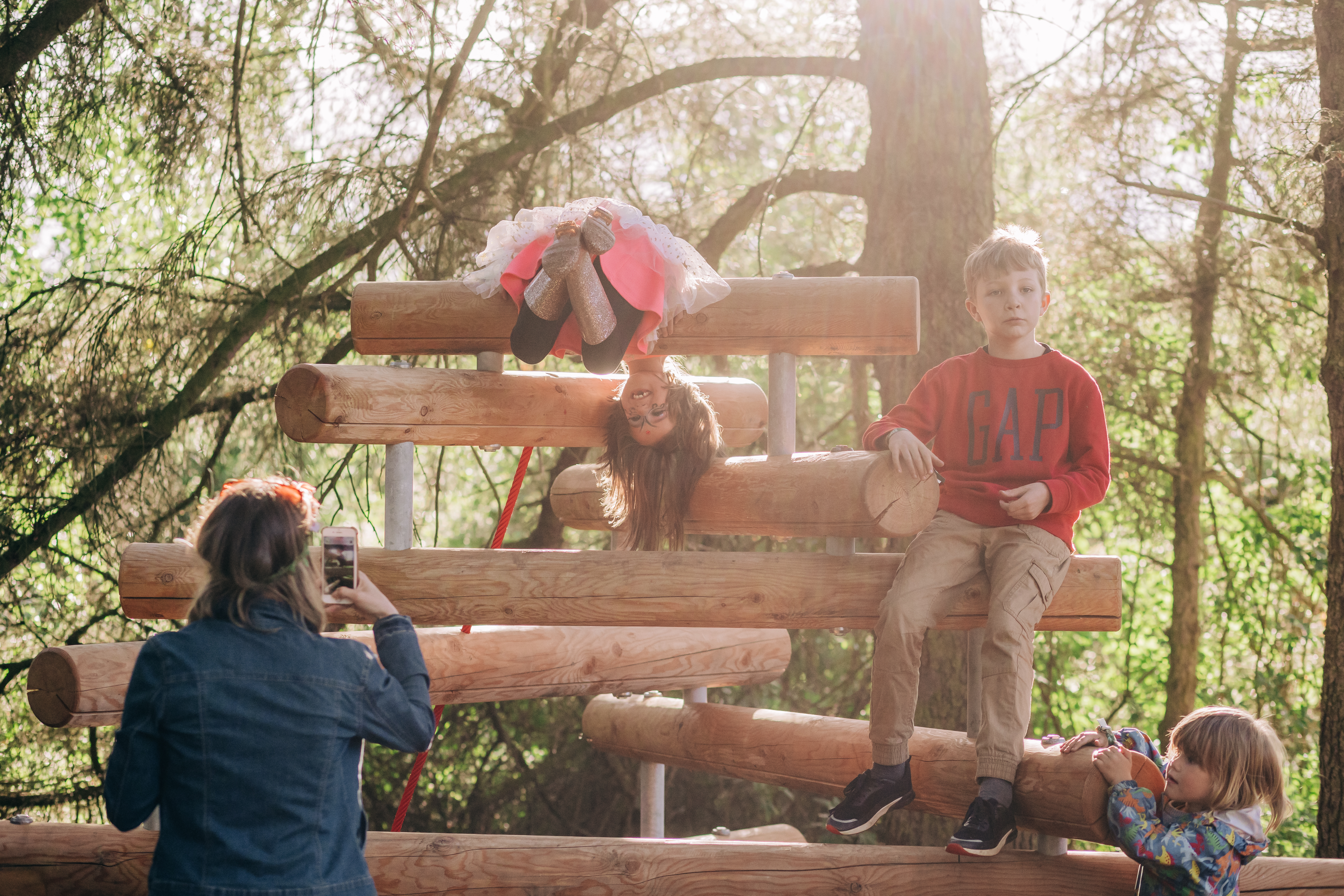 With a wellness offering of a woodland sauna, yoga workshops, gong baths and forest bathing, there is plenty of opportunity to take a quiet moment after some energetic play!
The power of play - panel discussion
Not only can festival goers utilise our play structure, they can also take part in a much needed conversation around the power of play which we are presenting at this year's festival.
Hosted by writer and activist Rob Hopkins, the panel will discuss challenging questions that dig deep into the power of play, which is of course central to our ethos.
They will consider:
What would the future look like if play was central to everything we did, both as children AND adults?
We know that free-play in particular has a big impact on the way children learn and develop, but what if playfulness was a central part of all our lives, every day?
How could that impact the way we live, work, and view the world?
Could embedding play into our workplaces, communities and ways of life lead to a generation of more creative, risk-taking, big thinkers and decision makers?
Could more play actually change our future?
Join changemakers and thought leaders as they interrogate these vital questions.
Partnership
We are big fans of Timber Festival, and while the clue is in the name - it's a partnership we're very proud of. Timber's Hayley Ashby had this to say about our work with them;
'Since first meeting and starting to share our values, visions and ideas there has been a clear and really positive alignment between our two organisations. A continuous dialogue of shared ideas, contacts and connections feels valuable on a level that reaches beyond the festivals and will undoubtedly lead to meaningful projects and collaborations'
You can find more information, and tickets to the festival by visiting https://timberfestival.org.uk/ see you there!