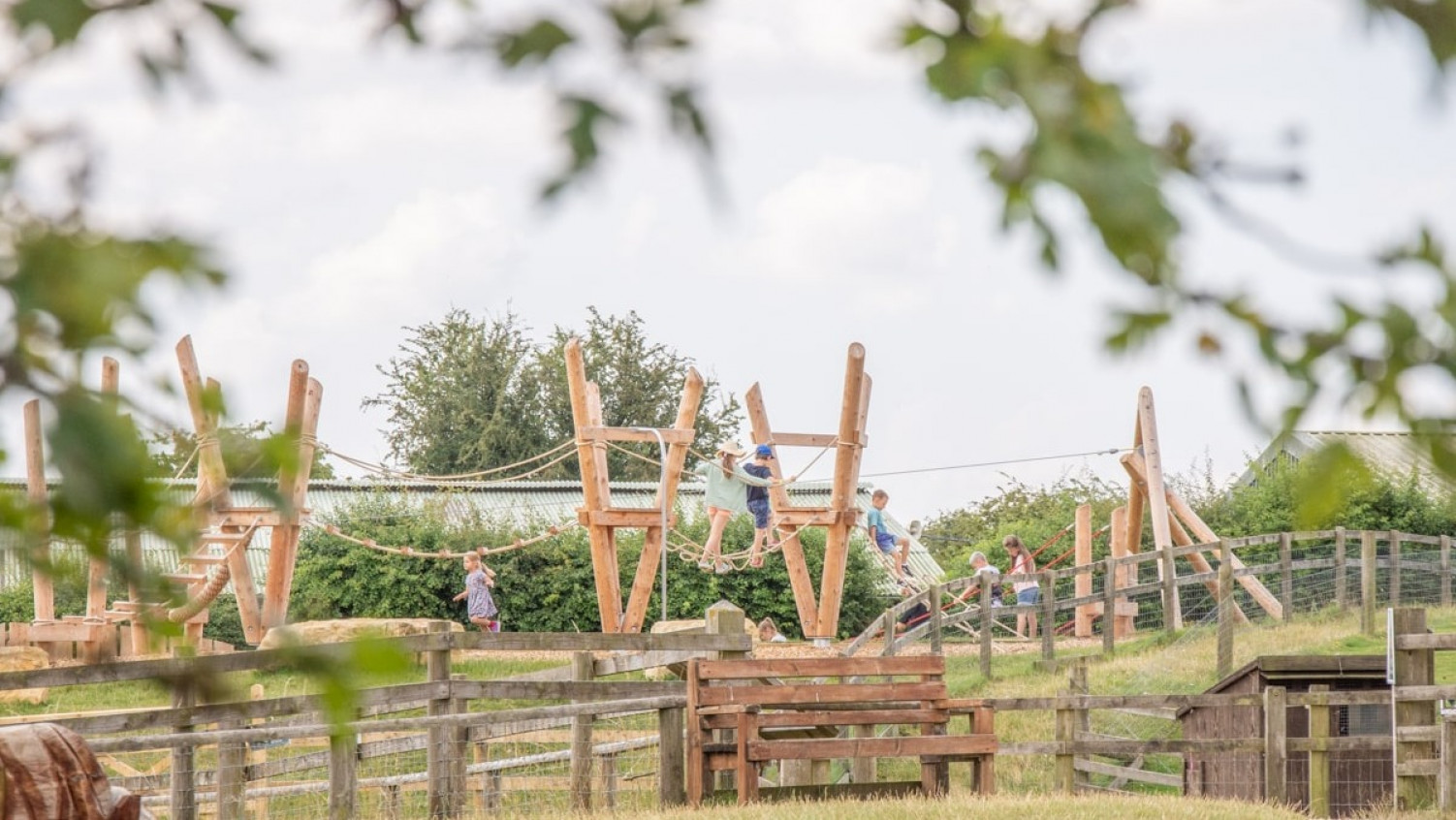 Cotswold Farm Park
Cheltenham, England
Selected Case Study
Case Studies
Adam Henson's Cotswold Farm is renowned as one of the most well-known farm parks in the UK. Timberplay have worked with their team over several phases to enhance their play offering by the creation of five natural play spaces.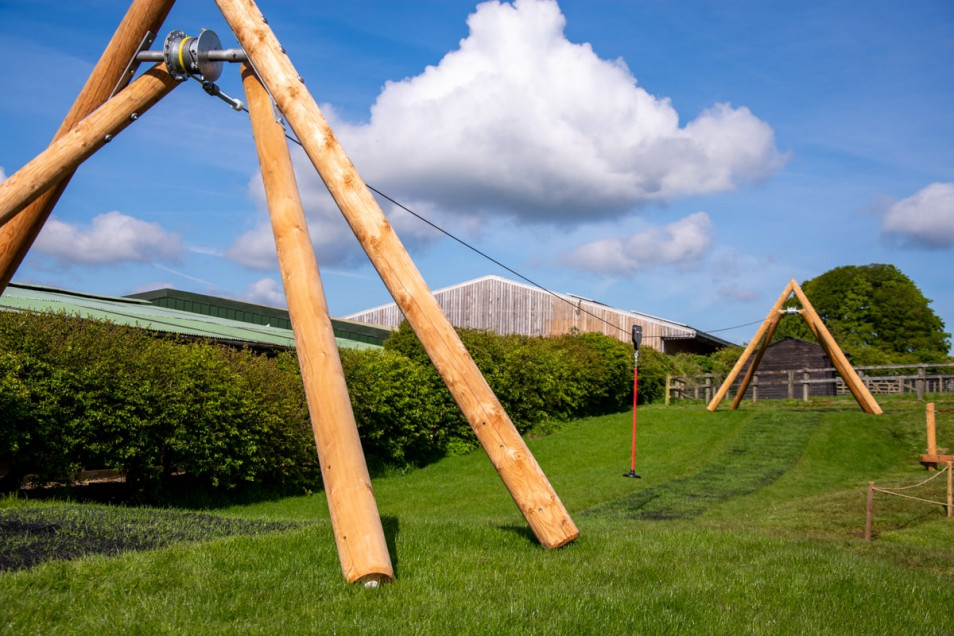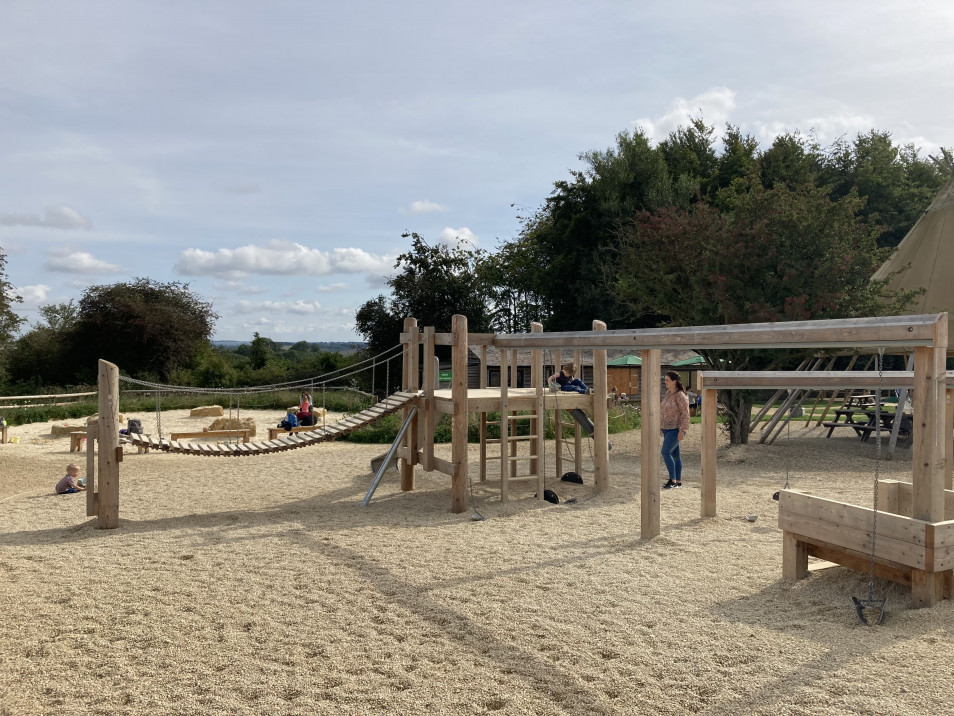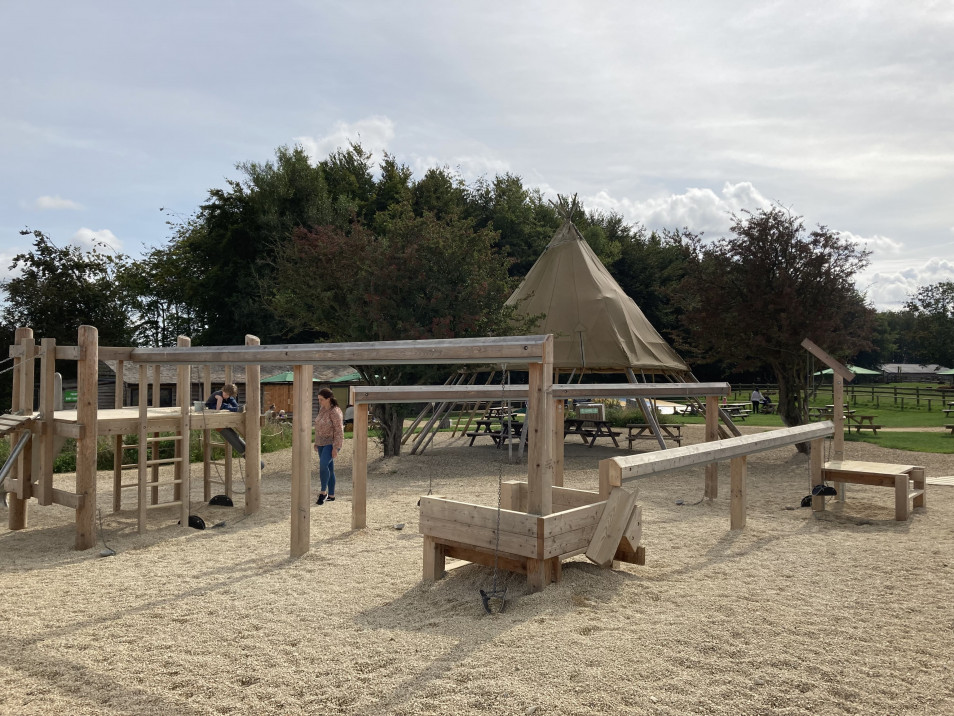 Sand play is at the forefront of play at the farm with a Building Site with a Transportation System providing chances for children to hoist and move sand between them and encourage imaginative play. Suspension Bridges and Slides offer exciting entrance and exit routes for children to test their skills whilst gaining speed to exit the play structure.
There are plenty of swinging opportunities with two Twin Swings, one aimed at toddlers and one at older children, allowing for all ages to get involved in the fun. A Cradle Nest Swing is also situated throughout the areas, allowing for multiple users at once, which can help gain a more powerful swing if desired.
Situated upon a natural mound, a Gated Cableway has been installed that includes a long runway for children to test their speed as they enjoy the thrill of being propelled by gravity to the end of the runway. Children can sit or stand on the seat depending on their confidence level to experience a different play experience.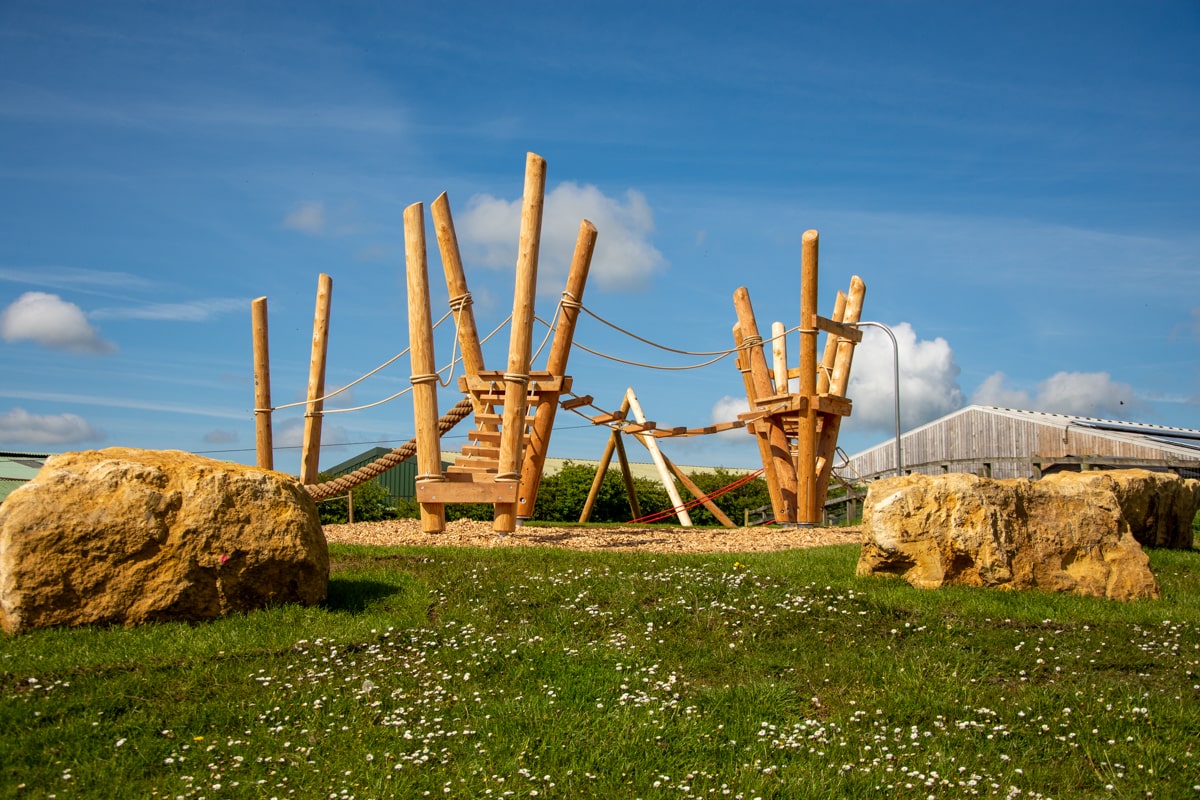 Within the same area, a Triangular Platform combination offers physical play opportunities for children. The platforms are connected by a Wobbly Bridge and Climbing for children to explore different playful routes and heights, as well as a Climbing Rope and Firemen's Pole to be used as an entry and exit point to the structure, great for testing children's balance and physical strength.
Incidental play elements are incorporated throughout the spaces to provide playful routes between areas with Mounding, Glacial Boulders and Fallen Logs to sit, balance and roll across.
"I actually brought my family to the campsite last weekend, and it was the first time my children (2 and 5) had seen the new play. They loved it! It's probably the most I've seen them immerse themselves in play with other children, it was so wonderful to see. With no prompting from the grown-ups around them, a whole host of imaginative, collaborative play started up between children who had never met before."
Jenni Powner-Jones, Marketing Manager
""Play has always been important to us and our visitors, and we now feel that we have taken this to the next level. I was very impressed with the Timberplay product range and moreover their whole approach to play – it was this ethos and deep knowledge of play which convinced us that Timberplay were the right people to work with. The play area was installed during Lockdown and the Timberplay team went above and beyond in difficult circumstances. We believe we now have a play offering that is one of the best in the county and we are delighted with the end result, which sits beautifully within the park, and offer superb play value and dwell time." Kate Lord – Adam Henson's Cotswold Farm Park: kate.lord@cotswoldfarmpark.co.uk"
Kate Lord, Head of Business Development