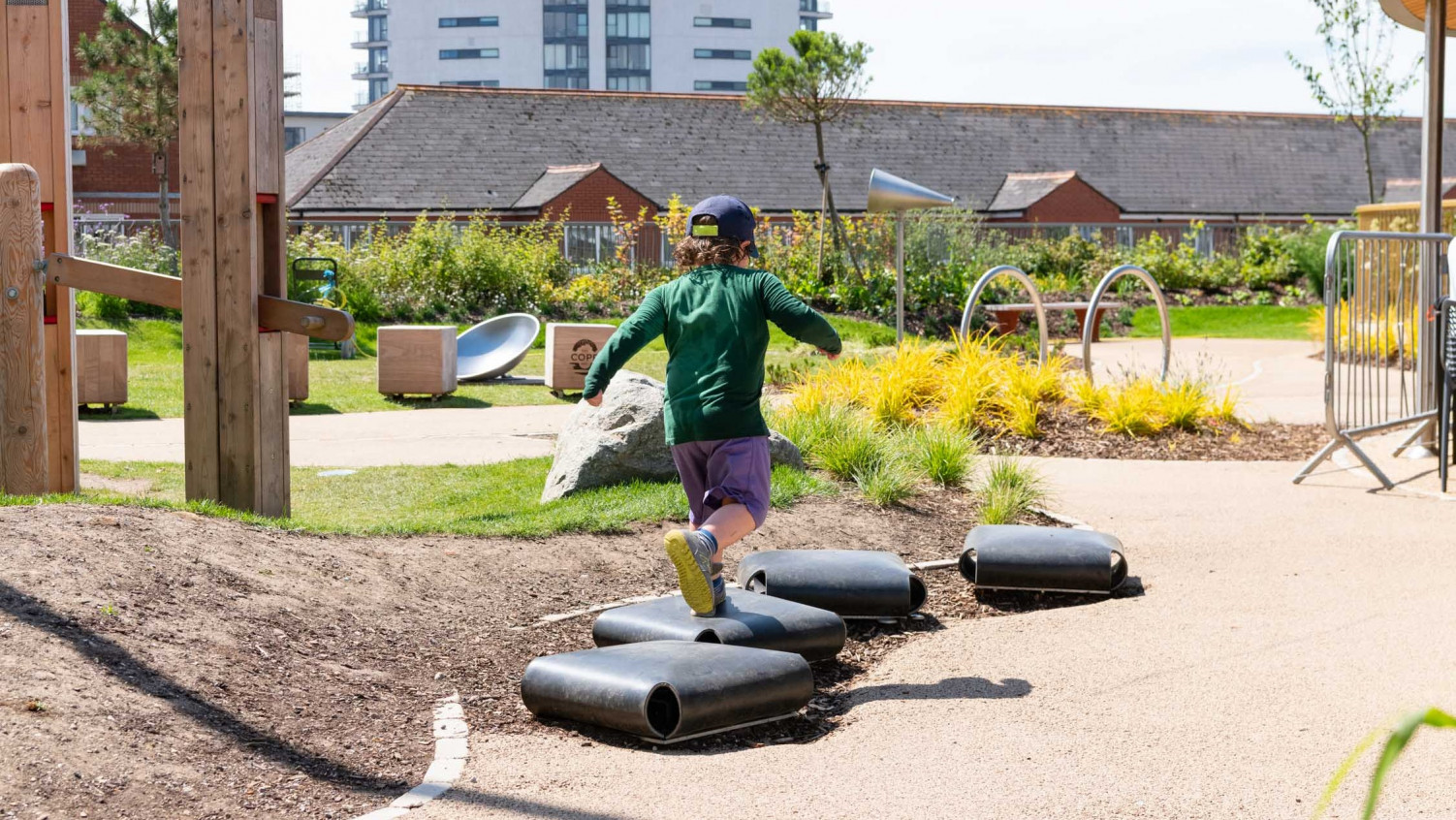 Swansea Coastal Arena Parkland
Swansea, Wales
Selected Case Study
Case Studies
Swansea's Coastal Park development has been a huge success for the community at Copr Bay and a much-needed addition, with the playground being the first park in Swansea city centre since the Victorian era. Based on top of a new car park, the play area has a wide range of equipment that appeals to children of all ages and abilities. Along with the sleek new playground area, restaurants and cafés have also been opened in the development, making this the perfect place for families to relax and explore.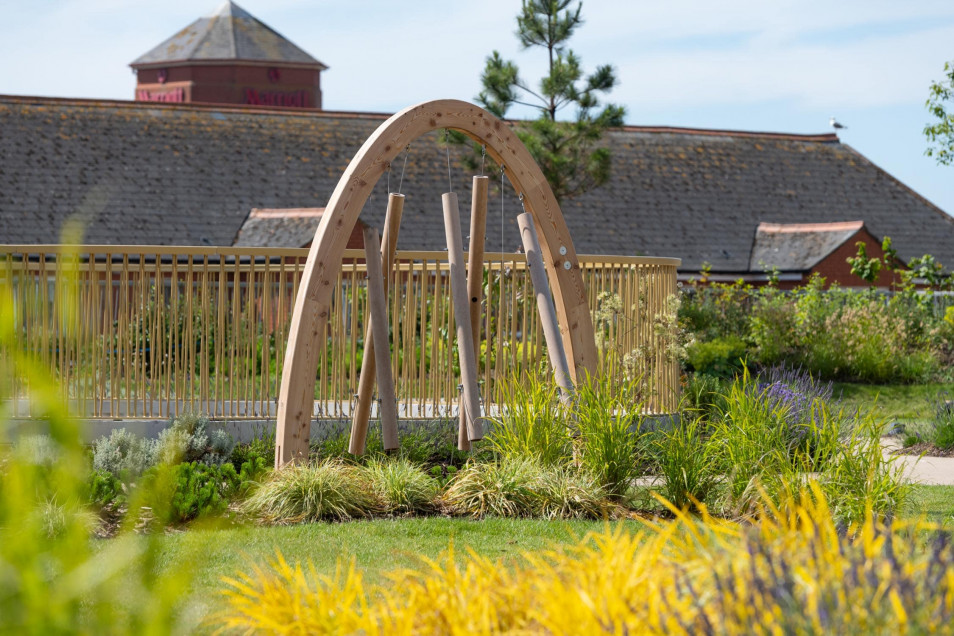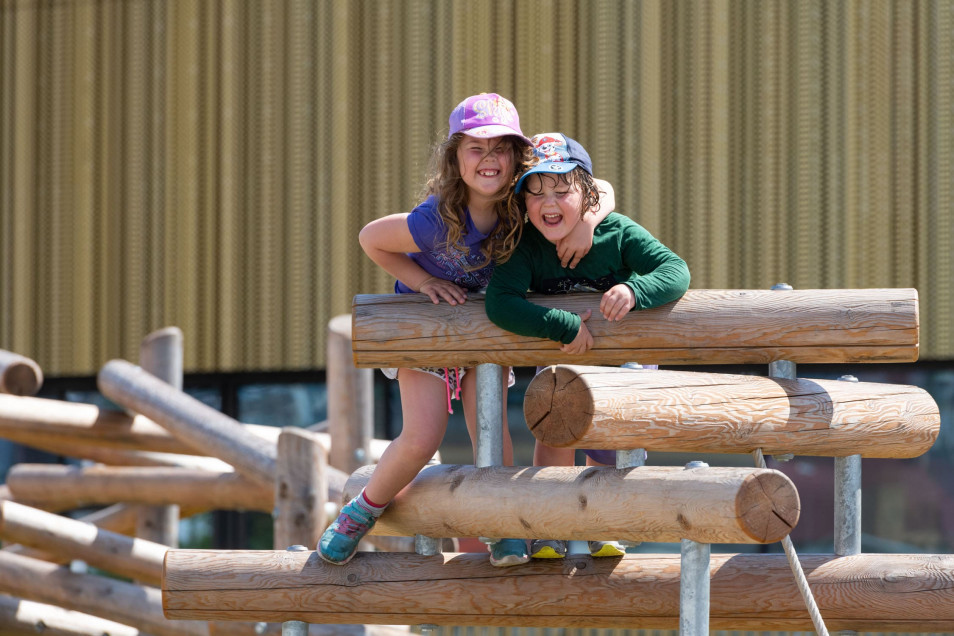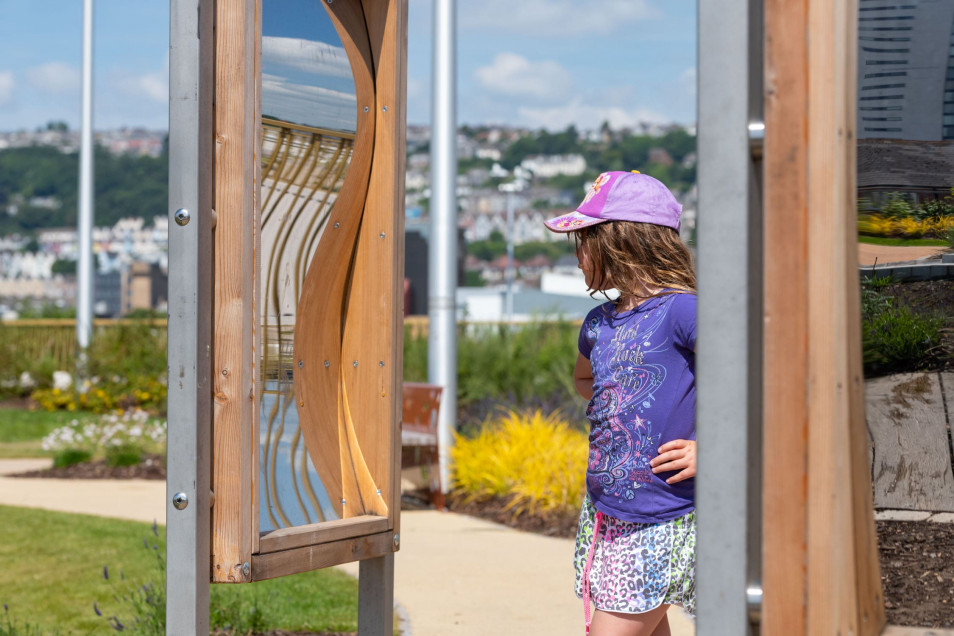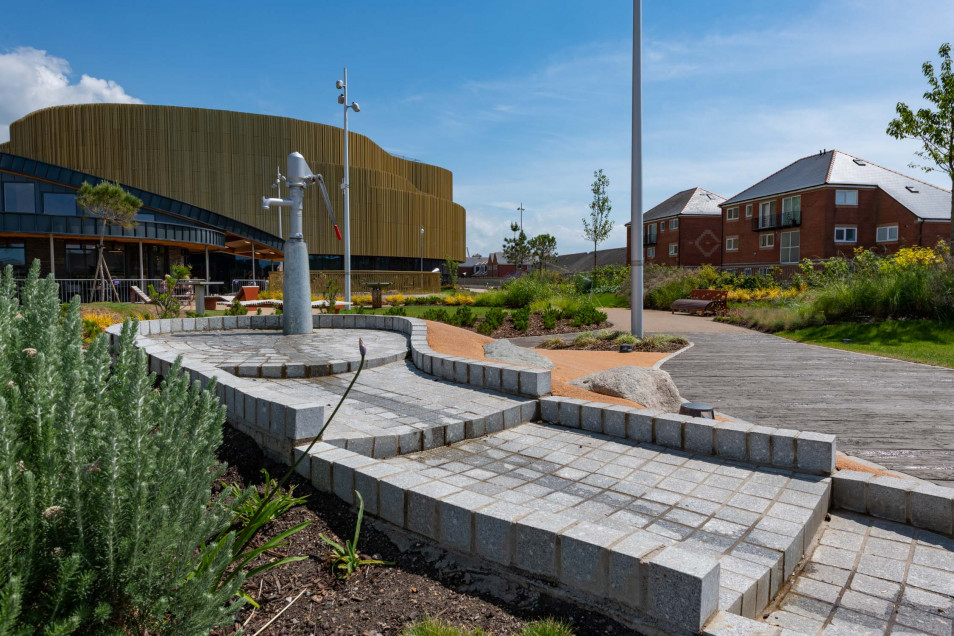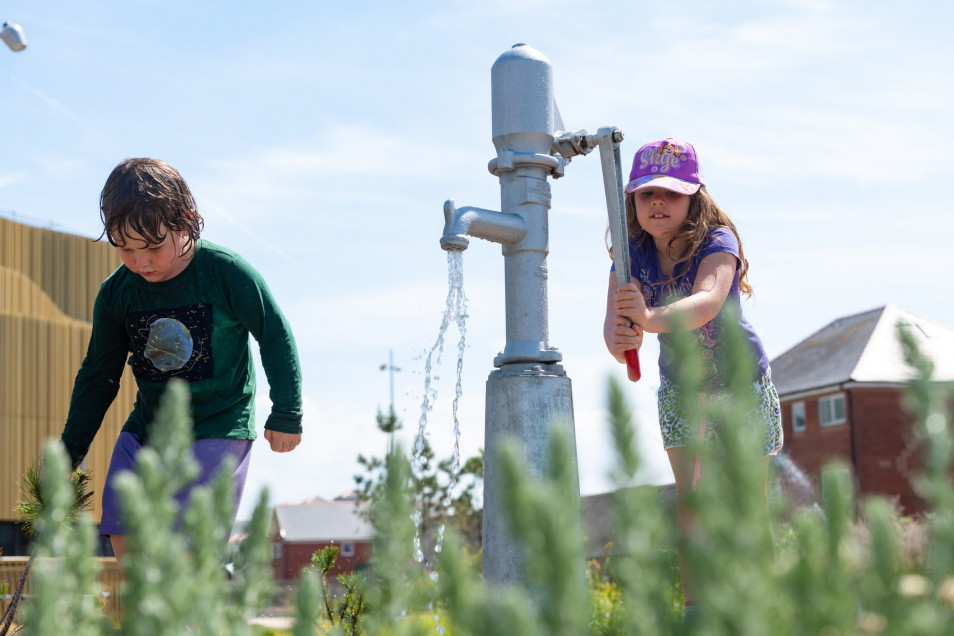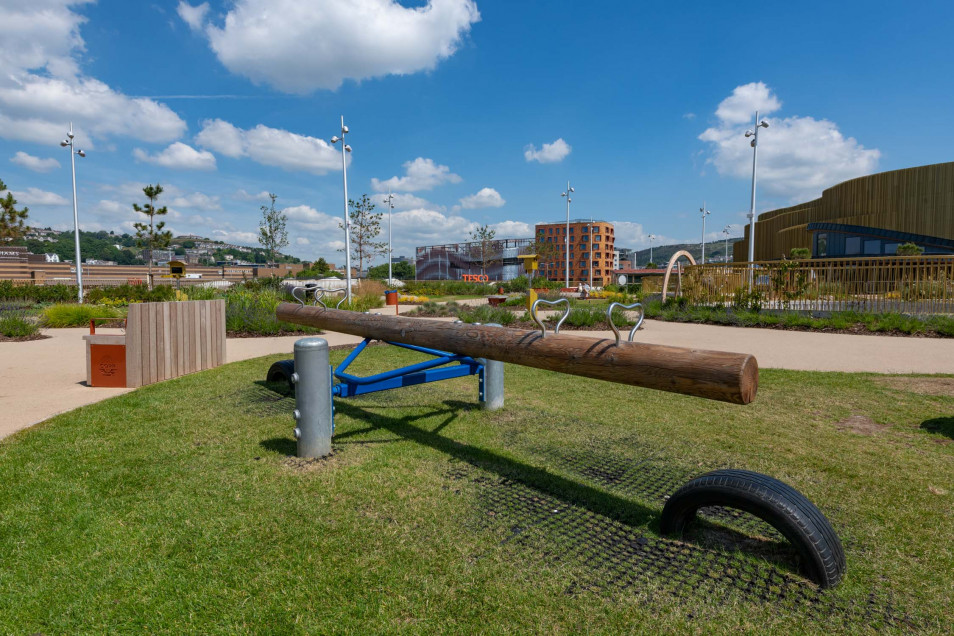 Although located on top of a car park, the area around the equipment has been designed to have a natural feel, including a variety of trees and shrubbery paired with wooden benches that match the equipment. Within the play area, a variety of equipment has been installed that can test children's physical abilities as well as offering sensory learning experiences. All the Equipment has specially adapted foundations bespoke to the podium detailing, proving that anything is possible when it comes to building playgrounds on podiums.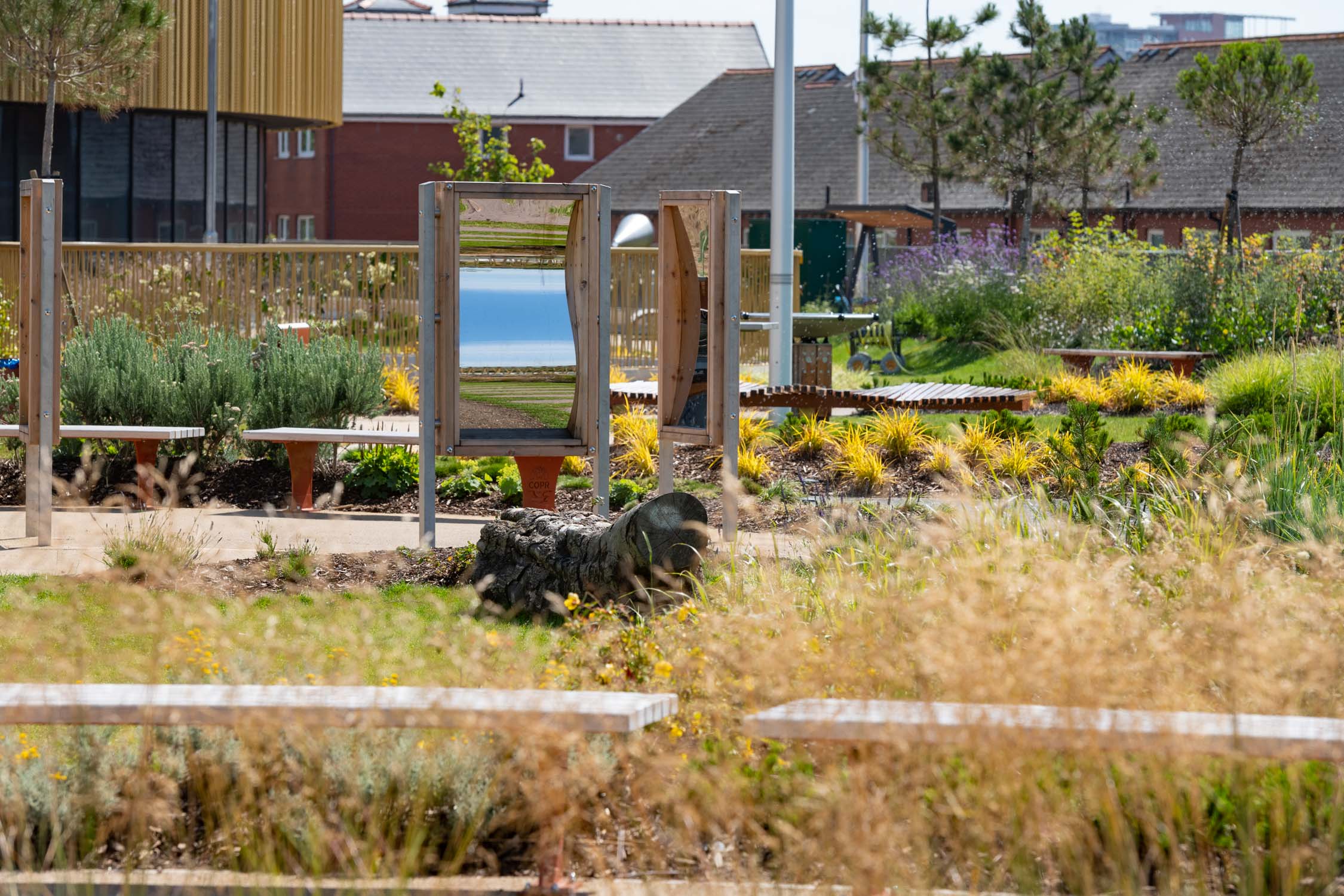 To develop physical capabilities, a Small Climbing Stack has been developed next to a Climbing Structure which children are eager to explore and play games around. Within the same space, a Table Tennis Table has been incorporated to encourage further physical play, as well as fostering competitiveness involved in sporting activities. Sensory equipment is present in many different areas of the park, which are great for the mental development of children. Sound Cushions allow for different tones to be made when hopping between them, allowing children to create their own tune based on different hopping sequences! Speaking and Listening Trumpets allow for communication to be held between the children, which is great for social development. Jumping Discs and a Double See-Saw give the little ones a perfect chance to get involved in the fun while developing their stimulus with rocking and jumping motions.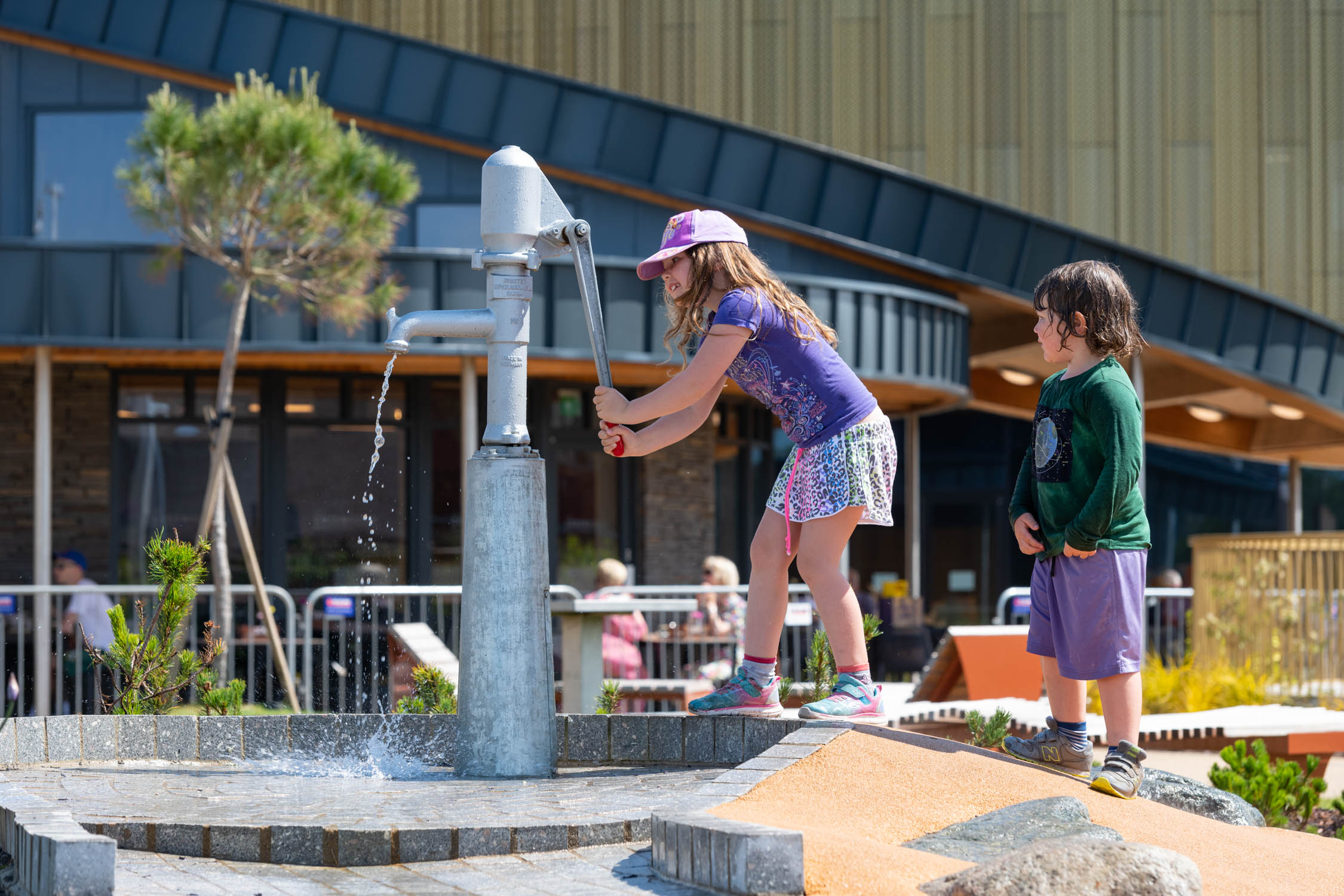 A Water Play area completes the playground, creating immersive ways for children and adults to experience the flow of water. The water runs downstream into Sickle Gates and River Forks, which act as temporary dams, allowing for children to let the water build up and then release it in a flood-like motion! Water then builds up at the bottom where the Ball Valve sits, which, when pulled, will act as a plug, emptying all the built-up water!
Have any questions about our play equipment on podiums? Contact us for a chat with our sales/technical teams, who would be more than happy to advise.
Year of Completion: 2022
Landscape Designer: GL Hearn
Contractor: Buckingham Group