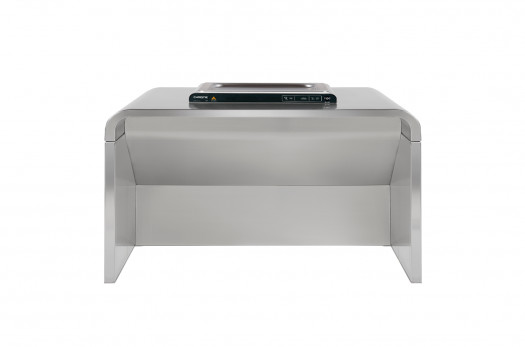 A Series

A Series Single
The Standard A Series wheelchair accessible barbecue cabinet accommodates a single cooktop easily reached by wheelchair and seated users of all abilities. Increased bench space on all sides of the cooktop provides ample food preparation surface and a safety zone that prevents small children from reaching hot surfaces.
Christie Barbecues
A Series
Our celebrated A Series all-access barbecue cabinet is part of the Permanent Design Collection of The Chicago Athenaeum: Museum of Architecture and Design.
The sleek, sculptural form offers contemporary housing for our proven cooking technology. It meets all Disability Discrimination Act (DDA) guidelines. The cooktop is positioned where seated users of all abilities can use it with ease, Yet far enough away that small children can't reach hot surfaces.
The all-stainless steel construction aims for complete corrosion resistance and ease of maintenance. The seamless finish shows no visible fixings, while the robust engineering aims for ultimate durability.
Electric Cooktops
A Series
ICON Series
Modular
Price Enquiry
Christie - A Series Single