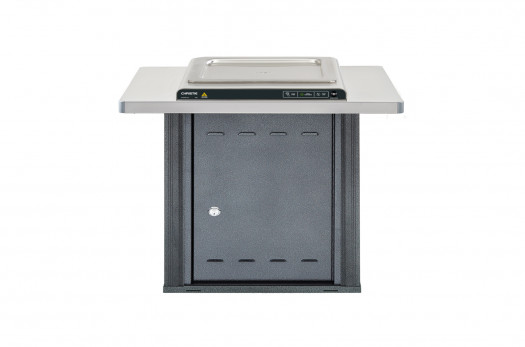 Modular

Modular Series Single
Our Small Modular barbecue cabinet is an ideal solution for limited spaces and busy locations, such as caravan parks and cabins. It offers adequate food preparation space that encourages users to move on after cooking and the same robust construction for which our cabinets are famous.
Christie Barbecues
Modular
We engineered our Modular Series barbecue cabinets to match the strength and durability of brick-in surrounds. Constructed from aluminium, steel, and compressed fibre cement, they can withstand even the harshest environments and demanding users.
Modular cabinets have set the standard for public outdoor barbecues for 25 years. They offer an economical, flexible, and robust alternative to built-in barbecues. You can choose from single, double, or triple modules and add our high-quality cooktops, sinks, or use the extra preparation space to suit your project.
Flat-packed for easy site access and to reduce freight costs, they are fast and straightforward to assemble.
Electric Cooktops
A Series
ICON Series
Modular
Price Enquiry
Christie - Modular Series Single